As the farm yoga retreat space begins to develop, I want to share a feel for the place. It has a wonderful vibe. You know how Machu Picchu is said to be in the center of an energy vortex? Well, I think the farm is like that. Darn good energy. Anyway, below is a little intro about where the fun all began….
Farm history begins long before me. My mom, Virginia, grew up on a dairy farm. This is her with some of the ladies. 
Virg is the youngest of 10 children, and she only lived on the family farm until she was about 11. Her mother had died, and her father wasn't able to care for her and the two remaining siblings on the farm. So, she moved to Chicago to live with an older sister's family. But even at though she was still little when she left the farm, her memories are about hard work: farm chores and milking.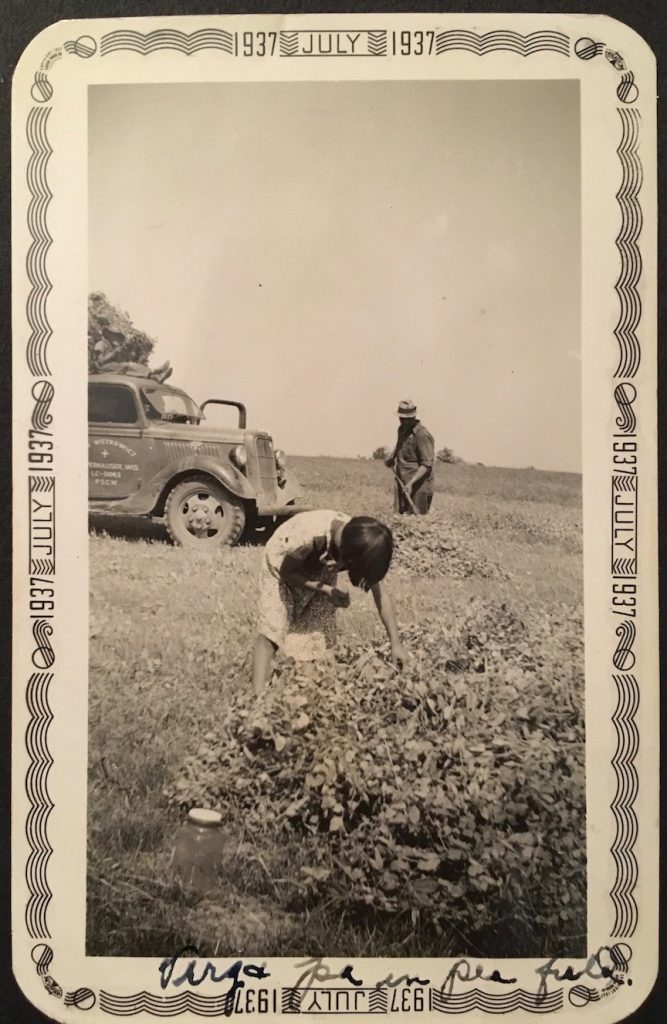 Fast forward maybe 20 years, where the plot thickens. Swept off her feet by a tall, bohemian barber, Virg married and moved into his family home in Lyons, IL. Even though John's parents had built the house he grew up in on a long, gravel road, in what was at the time the country, the area had built up and was no longer farmland. My mother was safe from country work, or so she thought.
One day, John was giving a haircut at his barber shop. The customer in the chair knew of a woman who's husband had just died. The dead husband had loved hunting, and had owned a property about 80 miles west of the city. Now, his widow wanted nothing more than to sell this property. Did John know anyone who was interested?
Well, John loved to check out every opportunity, so he loaded my mother and little me into the car to take a drive in the country to check out the property. The two room house there had been originally located in town, and it was once a post office. The ceiling paint was peeling, there were mice living in the kitchen drawers, and the linoleum on the floors was bubbly and lifting. But, the ponds, fields and woods won my dad over, and he loved it.
John made his pitch to Virg, who firmly said, no. She didn't want to buy it. She wasn't interested in owning this property. My dad didn't hunt. She didn't want all the work. The house was a mess.
So naturally John bought the farm. 
Here he is, in front of that original little house, on Mike, a horse that our neighbors grazed in the three acre yard.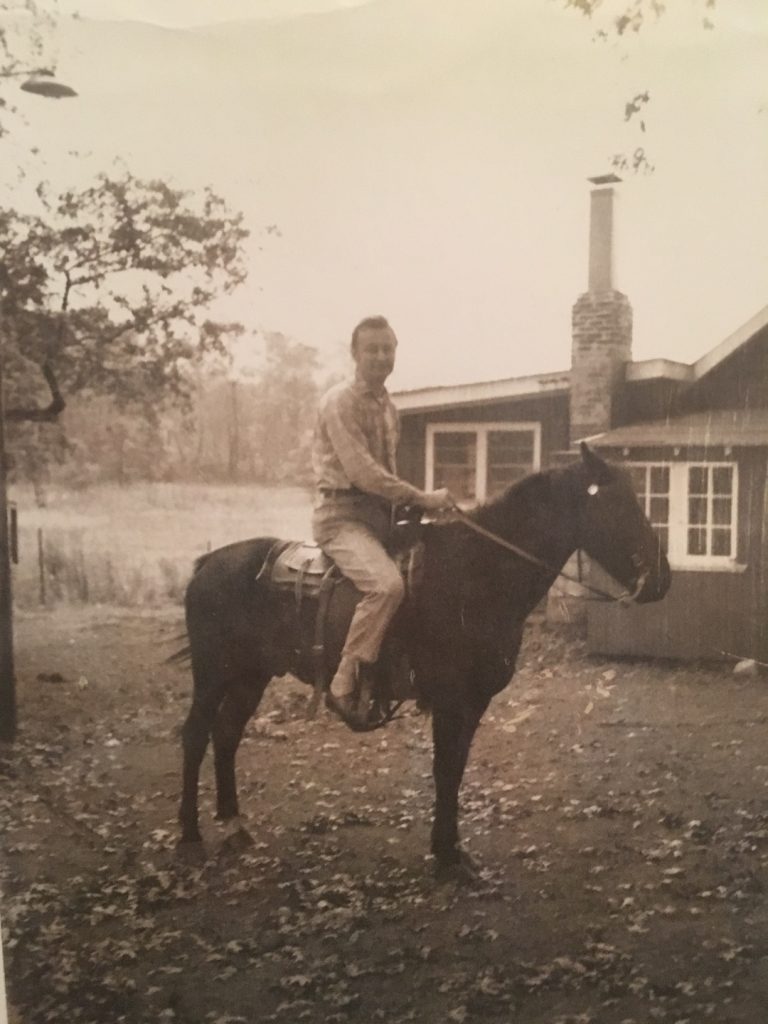 This is an old picture of some of the outbuildings, and the corn crib and the lean-to on the far right still remain. The big silver shed has been replaced.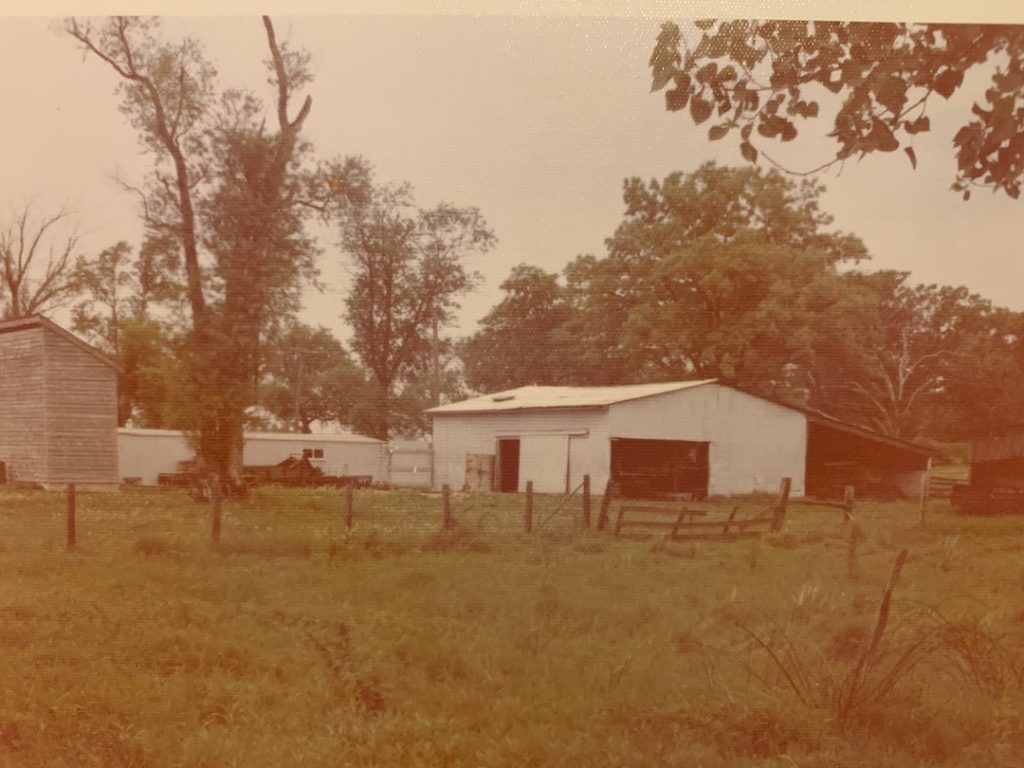 The farm became my dad's passion, which my mom tolerated. She came from farm stock, and worked hard, refinishing the furniture and cabinets in the house, and helping my dad with whatever chores he dreamed up (and some, like working to clean up our yard after a wind storm that felled about 16 big old oaks, he never dreamed of at all). It took years for them to add on to the little house, to update and fill a new shed with tractors, backhoes, dump trucks, dirt bikes, boats and whatever new, fun toys he heard about or saw for sale on the side of the road. This, my mother also tolerated. For the next 40 years or so, until he died, the farm was his work of art, a constant work in progress.
The farm has seen so much over the years. Here is one of my friends and I in high school, walking along the long gravel road that leads to the farm. My favorite road. (Sometime let me tell you the story of that road, a big black horse running along it with a really little girl on his back, hanging on for dear life!….)