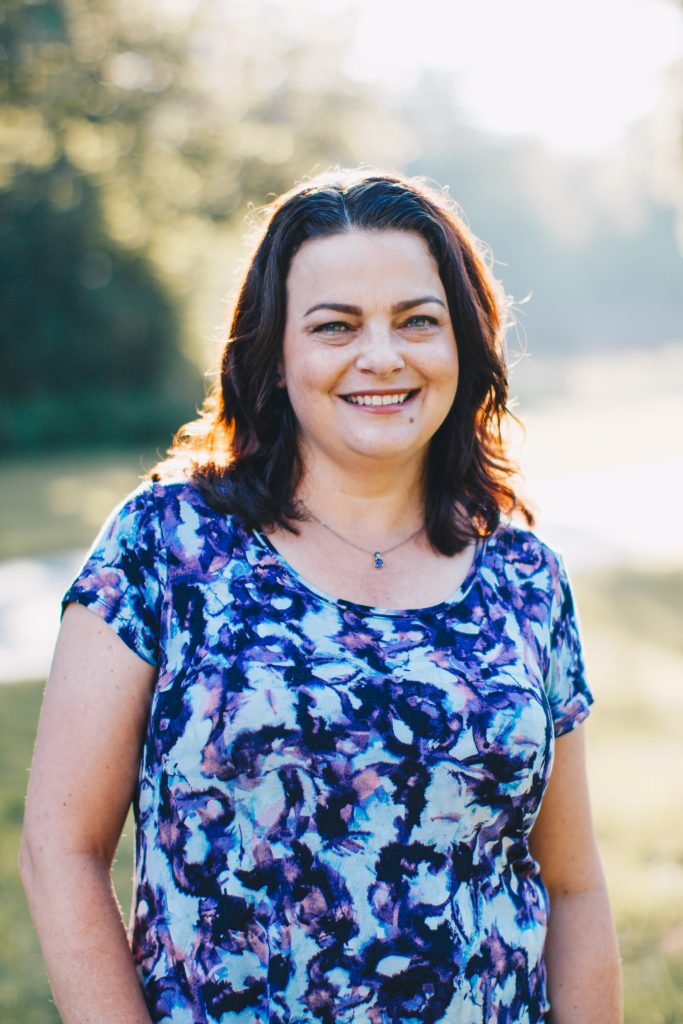 Yoga Passport is a unique Yoga Immersion and Teacher Training that I'll be co-teaching at FocusOm beginning in January, 2109. It emphasizes the ultimate goal of yoga: to connect with one's inner spirit. We'll explore not only the tools of classical yoga, such as asana, pranayama and traditional meditation, but more modern practices as well. Many current practices help create a state of "yoga", by quieting the mind, cultivating a healthy life, and connecting us to our own inner wisdom. This program offers a survey of many tools presented by many teachers, to broaden the students scope on their spiritual journey. If you'd like more details about this program, click here.
Michelle Leibrock was a long-time Focus Yoga student when she decided to enroll in the Focus Yoga Teacher Training and earn a 200 hour certification in 2014. But, that was only the beginning of her learning. Since completing the program, her journey continued as she dedicated herself to a 900 hour yoga therapy training through Surya Chandra Healing Yoga School. She now can put the letters "C-IAYT" (Certified-International Association of Yoga Therapy) after her name, and she is eager to share her knowledge with our Yoga Passport participants.
Some of areas that Michelle feels her training prepared her to assist her students with include managing physical pain, mental stress and anxiety, osteoporosis, fall prevention, and managing  physical conditions like Multiple Sclerosis.  The methods that a Yoga Therapist employs when working with students include physical movements, breath work, meditation and mindfulness.
"When working with Multiple Sclerosis students, we generally develop two different practices. These students experience flare ups, periods of pain, intermittent with periods of no pain. Times of pain will be focused on breath work and meditation. Time of no pain we focus more on stretching and strengthening. This helps reduce pain during flare-ups, and well as lengthen the time between flare-ups.
"Body awareness is also a big focus of ours. For example, older students need to learn where their body is in space, and practice cross-body movements that activate both sides of their brain. This is a big aide in fall-prevention.
"I have a student who is playing softball in college. Her coach is a big proponent of weight training, but because she was never taught correct body-alignment, she was experiencing back pain.  We refined her movements so she now uses proper form when lifting, and her pain is subsiding.
"Yet another student experienced weird hip pain whenever she drove her husbands car. Something about the seats just causes hip tightness for her.  Her husband likes to have that car on the road more than their other car, so she was struggling with this pain whenever she drove. We experimented and found a stretch where she lies on her belly with her legs in a figure "4". When rocking her hips side to side, she is able to release the muscles that tighten in response to the seat arrangement. If she is diligent in practicing this stretch daily, she doesn't have the pain. But, if she misses a few days, she notices the pain again."
Part of the work Michelle does with her clients is to give them "homework", either a regular practice to do at home, or tools to use when needed. For example, one of her students is a 7 year old who suffers from anxiety while at school. She had a little stress ball, but Michelle offered a "finder slide" technique, combining inhales and exhales with finger movements she could do with her hand under her desk that eliminated the need for carrying the stress ball. 
"These are not just quick fixes; what I teach my students are techniques they can use the rest of their lives," Michelle says.
Because some issues are physical in origin, and some emotional, Michelle needs to be a little bit of a detective when gathering information. "I ask questions, and have a chart that lists different words my students will respond to. From their responses, I can begin to map a model of their imbalances that I use in developing exercises. This model looks at the chakras, the gunas, and the Ayurvedic dosha model to look at the "subtle anatomy" of what is happening. Both western and eastern medicine have wonderful benefits, but I feel Yoga Therapy is like a bridge between these two modalities. That's what makes it so powerful."
Michelle plans to share this model with our Yoga Passport students, and share other ways the techniques she has learned in her studies can be employed each and every day.