Yoga Passport is a unique Yoga Immersion and Teacher Training that I'll be co-teaching at FocusOm beginning in January, 2109. It emphasizes the ultimate goal of yoga: to connect with one's inner spirit. We'll explore not only the tools of classical yoga, such as asana, pranayama and traditional meditation, but more modern practices as well. Many current practices help create a state of "yoga", by quieting the mind, cultivating a healthy life, and connecting us to our own inner wisdom. This program offers a survey of many tools presented by many teachers, to broaden the students scope on their spiritual journey. If you'd like more details about this program, click here.
Since 2001, Kendell Sullivan has worked as a Nurse Anesthetist at Loyola Hospital, having been an Intensive Care nurse for several years prior. During this time, Kendell began to practice yoga, and found it spoke so intently to her that she pursued both her 200 and 500 hour teaching certifications. Her interest in yoga grew to include deeper studies of anatomy, as well as Thai Massage, in which she became trained and certified. For a while, these three aspects of Kendell functioned independently. Then, one day she was having a Thai massage, and what happened changed Kendell's entire view of her path.
"I was operating under the concept that my career interests were not only independent, but conflicting. As my interest in yoga and bodywork grew, I felt I was leaving behind years of studies and work in nursing. My interests felt like divergent paths.
"As the therapist was performing some deep abdominal work, she accessed some emotional hold in my belly. Suddenly, right during the massage, something deeply shifted for me, and I experienced this moment of coming together. I realized that all my career interests were very connected. All of the training and work I had done in the hospital was preparing me for the subtle anatomical work that is yoga and Thai massage. We work with lines of energy in both of those disciplines. It became fascinating to me to find these pathways and connections."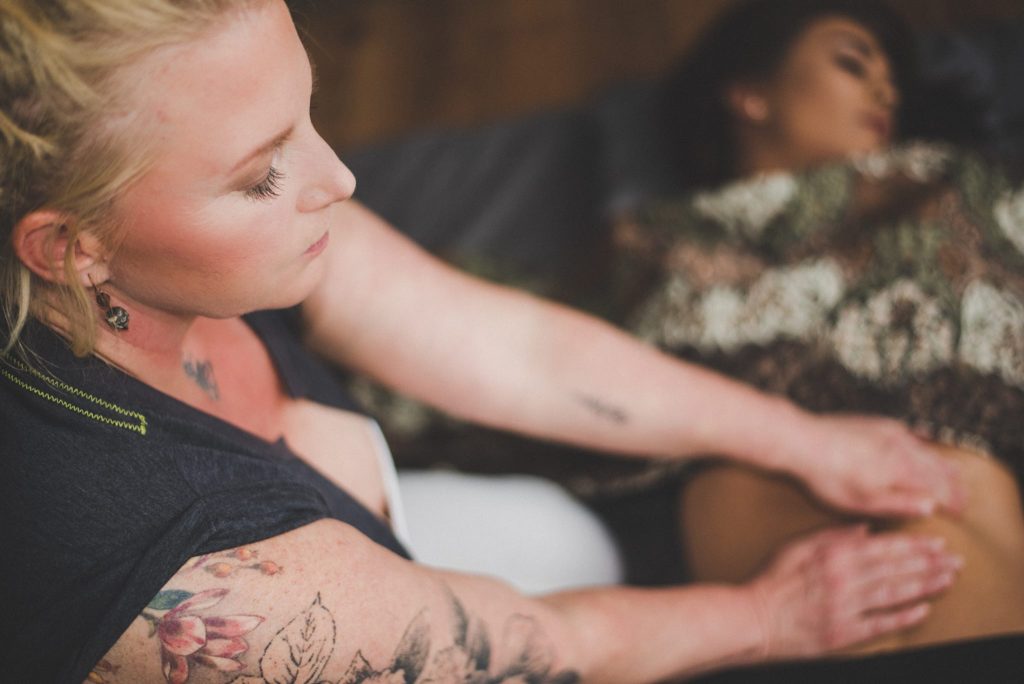 Since, Kendell has reduced her nursing hours, opened a Thai bodywork studio, continued to teach yoga, and is also leading several yoga retreats a year to places like Nepal, Spain, and Sonoma. Her discovery of the connection between the physical body and the emotional body continues to deeply inform her work.
"Tightness and resistance is not all in the physical anatomy. The emotions are carried as holds, some in very predictable places. For example, fear can reside in the knees, creating issues in the legs. Each organ is associated with an emotion; the liver with anger, the intestines with nervousness, the lungs with fear, and the heart with love and grieving. When I experience discomfort in the body, I always look at both the physical anatomy involved, as well as the emotions that are surfacing when I work into that discomfort. When I am on a long hike and my legs are becoming fatigued, it's fascinating to observe my thoughts. When I stretch, I sooth both my physical tensions and my emotions at the same time."
Kendell will be leading the anatomy portion of our training. These studies will examine physical anatomy as it relates to yoga, as well as a study of the subtle, or energetic, anatomy. Kendell is especially excited to include opportunities to get on the mat and experiment with the concepts. 
"When I started studying Thai bodywork, some lightbulb-type connections were made. What we are experiencing on our mats makes sense to me now," Kendell says. She looks forward to sharing those experiences with our Yoga Passport students in 2019.